The Really Resilient Guide
"Andry Anastasis McFarlane has written a timely book. Each section has a short real-life example and practical exercises to do. …it is also universally applicable regardless of which industry the reader works in, or how much seniority they have…I'd recommend this book to anyone who works or is starting/returning to work."
Why you should buy this book
Drawing on real-life examples, executive coaching insights, emotional intelligence, global wellbeing research and solutions-focused approaches, The REALLY RESILIENT Guide blends compassionate yet reassuringly practical guidance. You'll learn 27 relevant, proven resilience-building techniques you can quickly and easily practise at home or at work.
Whether you are facing a challenge, in the middle of a change, or considering leaving your job entirely, this book will empower you to overcome obstacles and develop the confidence to handle almost any professional situation.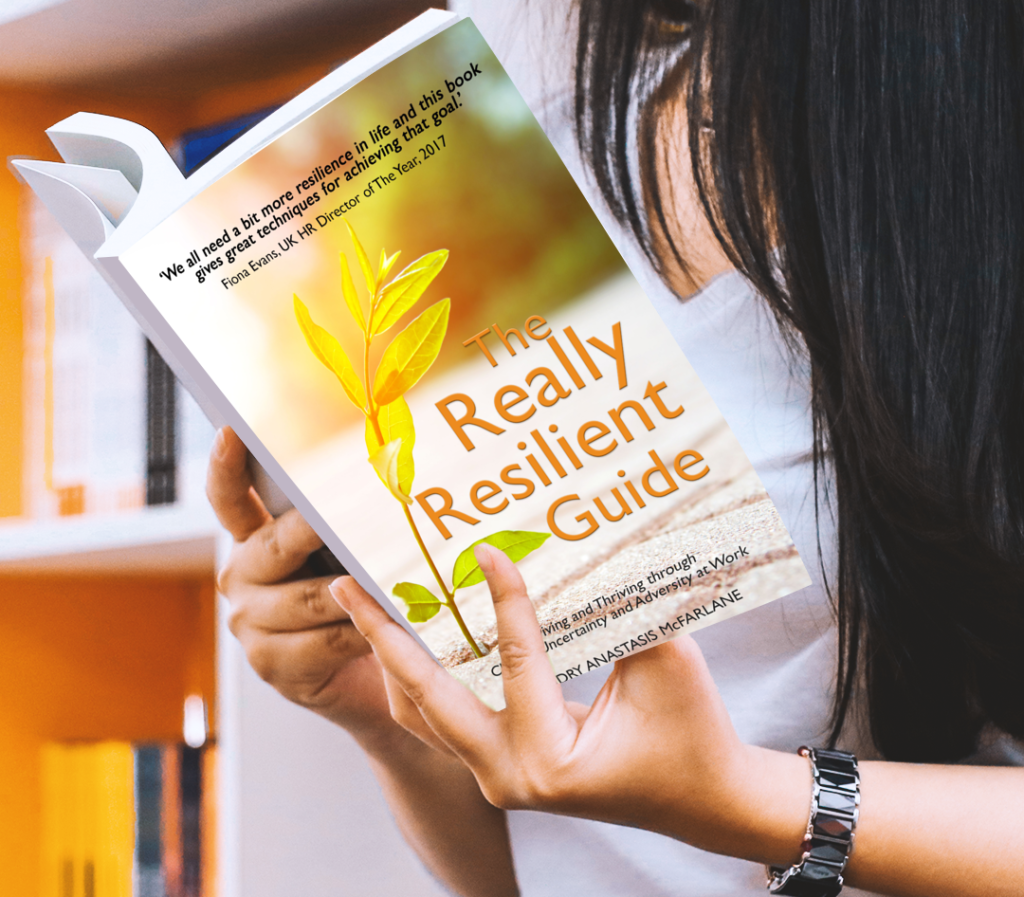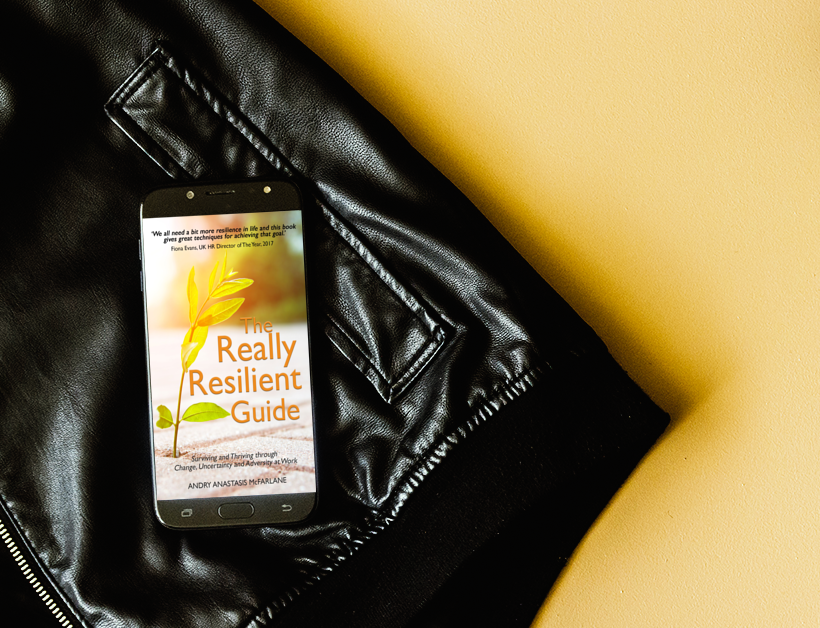 "I think this book has come at a really opportune time in terms of what we are all facing in the world at the moment and will be a great opportunity for people to stop and reflect on their lives and make positive changes using the techniques in Andry's book.
"We all need a bit more resilience in life and this book gives great techniques to achieving that goal."
Fiona Evans, HR Director of the Year 2017
"If there is one person I know who I would trust to write about resilience, it's Andry. Finally we have The Really Resilient Guide, jam packed with practical and relevant techniques for healthy responses to stress and uncertainty in these difficult times. Andry's tone is encouraging and energising. She brings together her expertise and experience as a dynamic coach to provide a valuable and informative guide. Every organisation should get their hands on a copy. This book will change lives and shift perspectives."
Jackee Holder, Coach & Author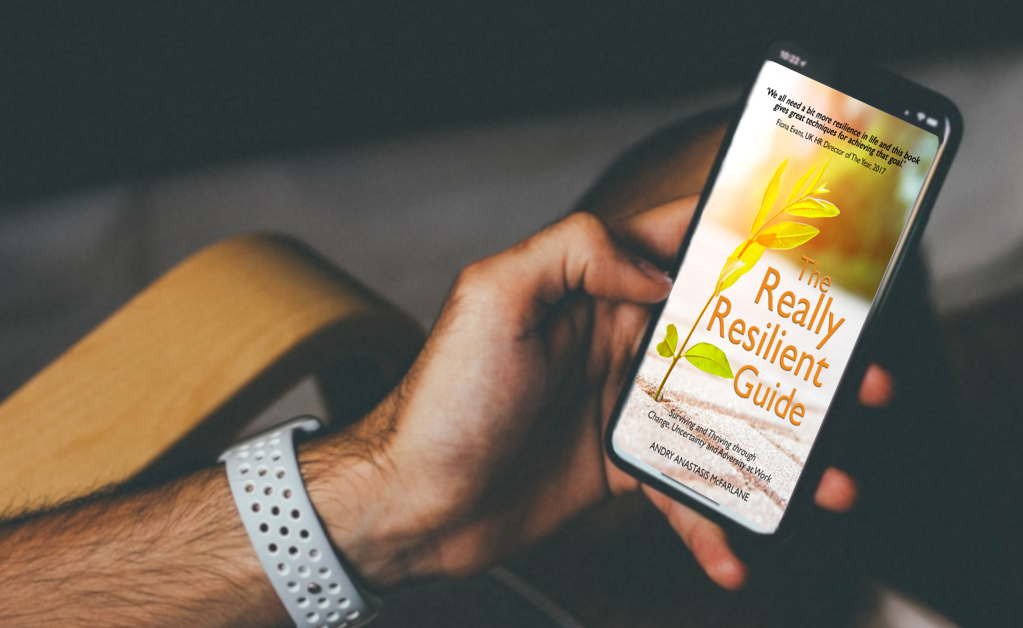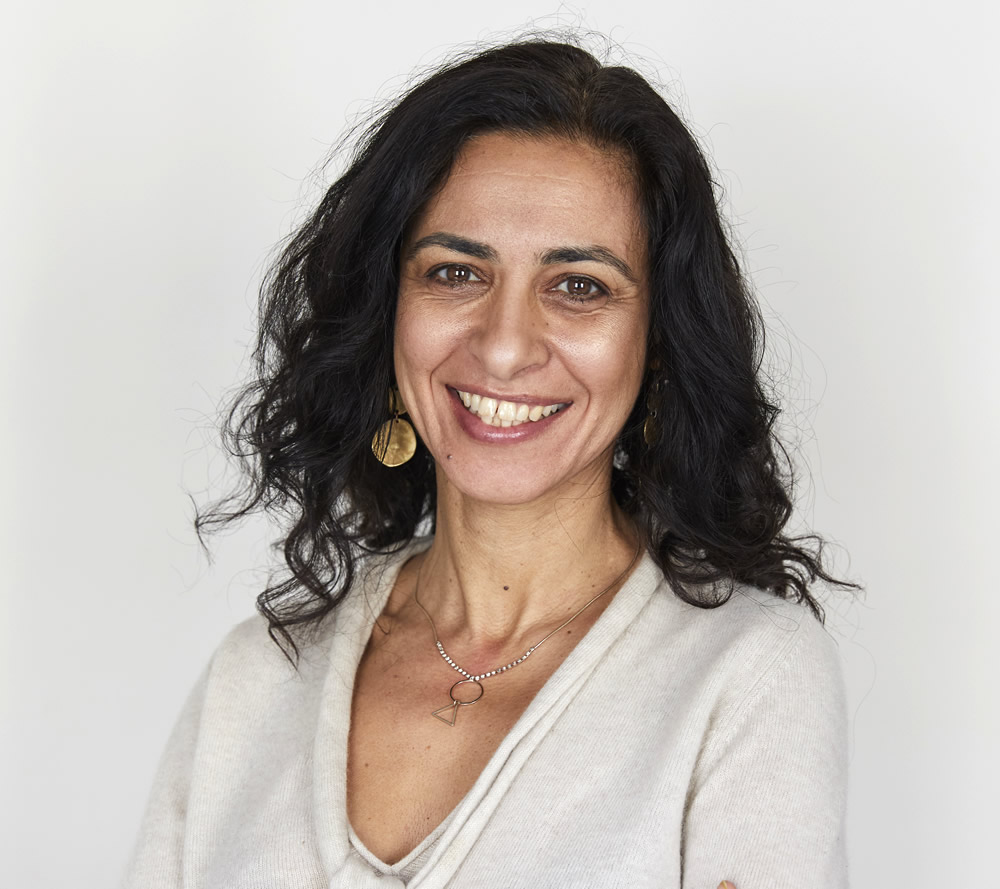 Andry Anastasis McFarlane
Andry Anastasis McFarlane is an experienced keynote speaker, executive international coach, international workshop facilitator and learning consultant and author.
Andry has blended her career with over twenty years of researching and practising resilience-building, collaboration, leadership, mentoring and coaching, teaching and learning  in some of the world's leading organisations, including charities, universities and commercial organisations.